04.05.2022
KIM KARDASHIAN GET CRITICISM!
Things were truly TURBULENT at the MET-GALA this week.
Kim Kardashian gets a LOT of criticism for her choice of outfit!!
Kim really surprised me when she appeared on the red carpet in one of the most iconic – and most expensive – dresses of all time. Namely the original dress Marilyn Monroe wore when she sang "Happy Birthday Mr. President" to President John F. Kennedy in 1962.
The dress was sold at auction in 2016 for NOK 45 million, and since then has been on display at Ripley's "Believe It or Not" museum in Orlando, Florida, or has been stored in a vault.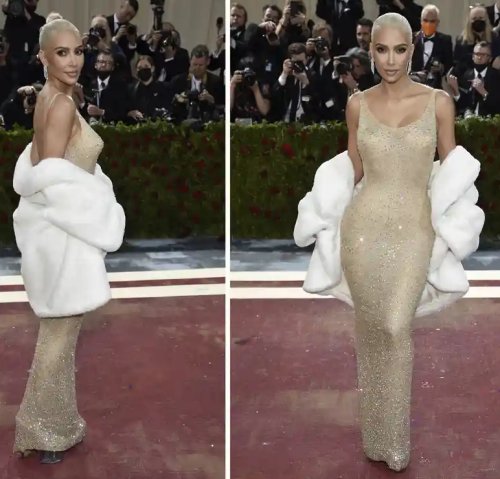 Here Kim poses in Marilyn Monroe's iconic dress.
And here it is worn by Marilyn Monroe: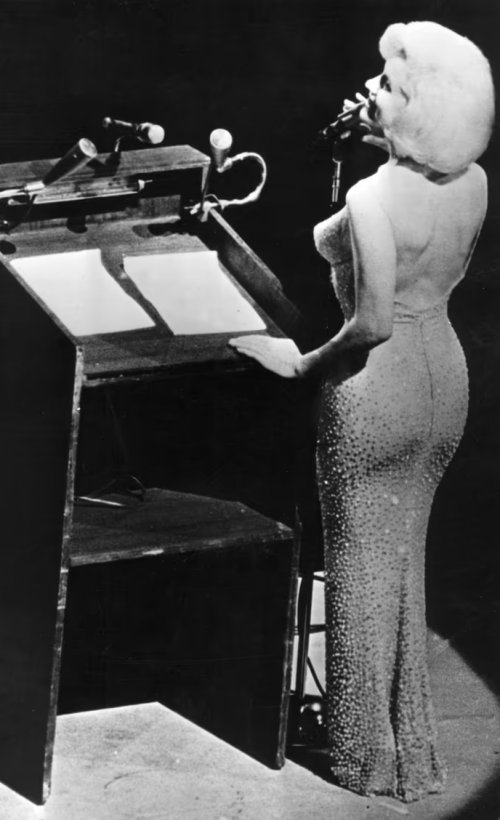 This is EXACTLY the same dress you guys!
People on Twitter have been really disappointed with Kim, because they think she has RUINED fashion history. They say, among other things:
- I don't dislike you Kim, I actually like you, but by wearing the dress you destroyed the history the dress represents, it was no longer an article of clothing, it was an antique for the fashion industry, with historical value that has now been lost.
- It had Marilyn's DNA, and it disappeared the second you put it on. You could have ordered an identical dress, but the original?! You are playing with the story. So terrible. Obviously, money can do anything, sometimes for bad things.
- Marilyn was iconic, and that dress should have been retired on her behalf, or kept with other iconic dresses.
This week, it was flown in by private plane, and put to use by the reality star before the Met Gala. Despite wearing the original dress for a few minutes on the red carpet before changing into a replica dress, many reacted.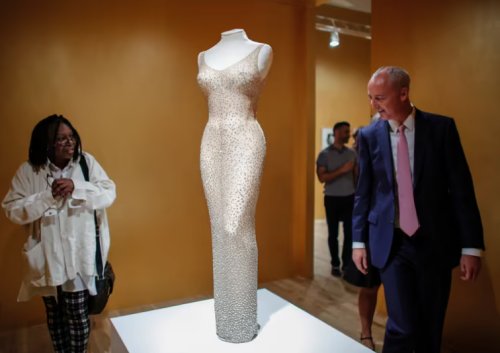 NATIONAL TREASURE: Whoopi Goldberg (?) apparently believes that Marilyn Monroe's dress should have remained on display in a museum.
Fortunately, Kim Kardashian DISMISSES the criticism by saying that she is PROUD to wear this dress because it is the world's most expensive and that it has over 6000 (!) hand-stitched crystals by none other than Jean Paul. (!) (?) And I must AGREE, dear readers. Even if a garment is iconic and legendary - such as the jacket that I used in post #9: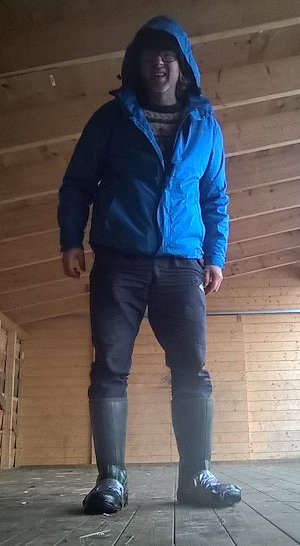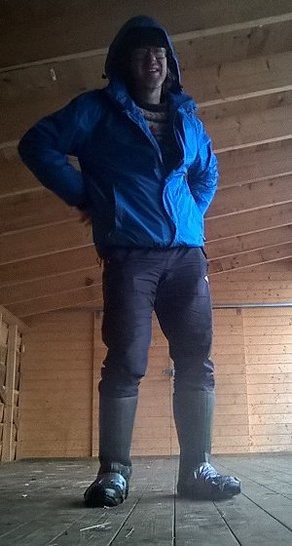 And in post #12: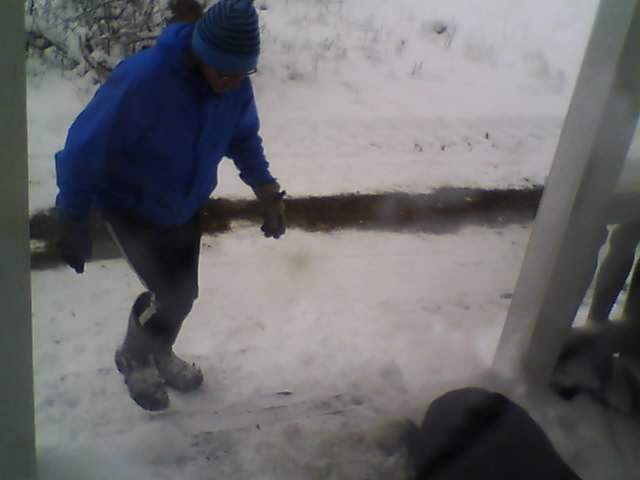 And also on the frontpage of the fashion blog:
Hey - you MUST then be allowed to wear clothes as many times as you want!
The iconic blue rain jacket still hangs in a prominent place in the hallway at home: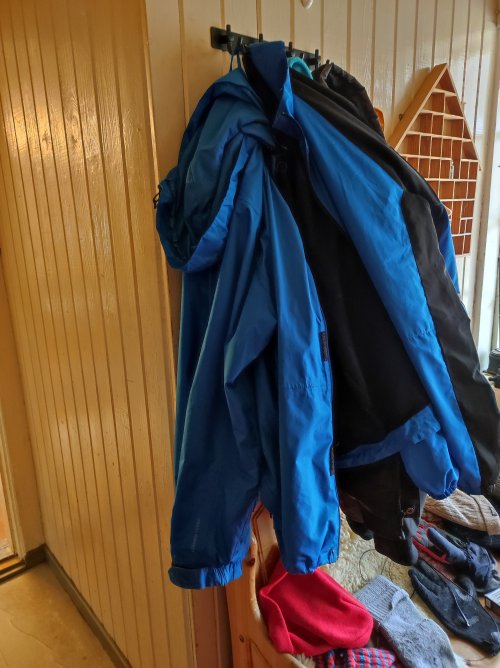 So anyway, let's instead PRAISE Kim Kardashian for RECYCLING old clothes instead of buying new ones all the time. I'm PROUD of you Kim!
Incidentally, my legendary blue rain jacket can also be bought for NOK 45 million.