More spring
Dear readers. NOW the spring heat has REALLY arrived! So I thought I would SHOWCASE a FABULOUS outfit that I composed just today. I first spent HOURS looking through all my wardrobes and chests of drawers with TRENDY garments. All of a sudden my trained fashion eyes fell on this white SEXY T-shirt here with the writing "Sandnes for faen" (Sandnes god-damn it) on it. Once I had found the PERFECT top, the next choice was very easy. BLACK SHORTS. Which is a PERFECT contrast to the white t-shirt.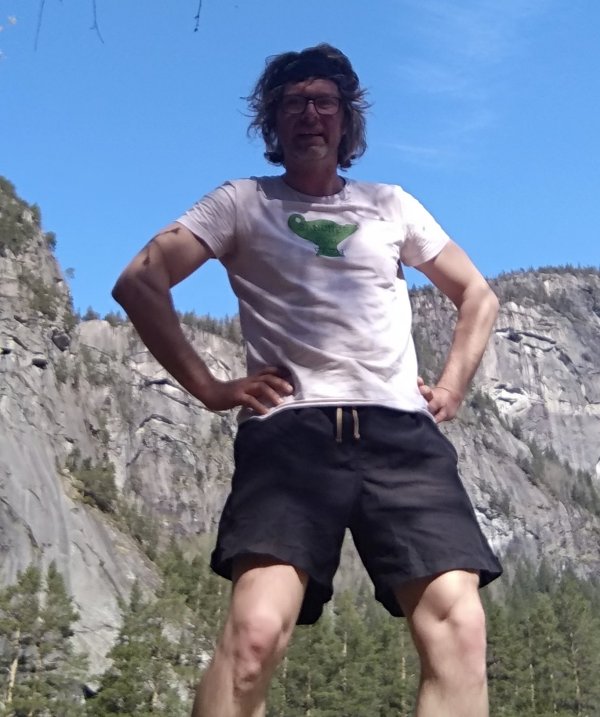 The finishing touch, of course, is the ULTRASPORTY and TRENDY headband, which is actually just a BUFF that I have cut a little to get it the right width.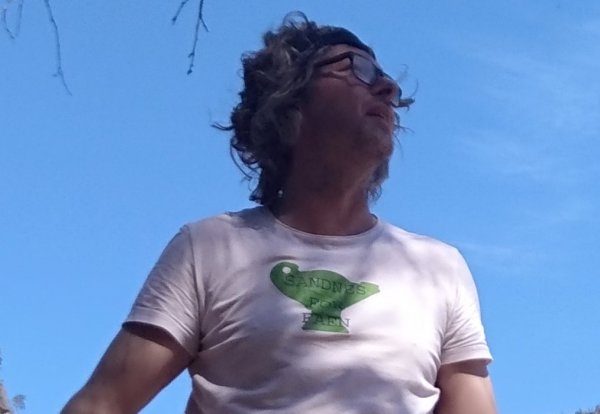 As seen in this fabulous HEAD SHOT, this works PERFECTLY. You get a TRULY AMAZING look - a kind of cross between RAMBO and KIM KARDASHIAN: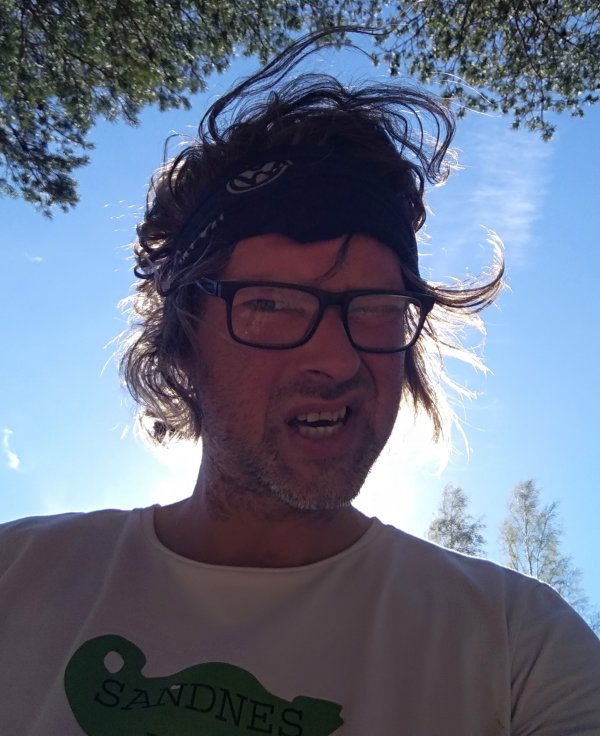 Of course I don't forget to make the POUTYFACE so that the HEADSHOT gets the right EDGY expression. FIERCE indeed!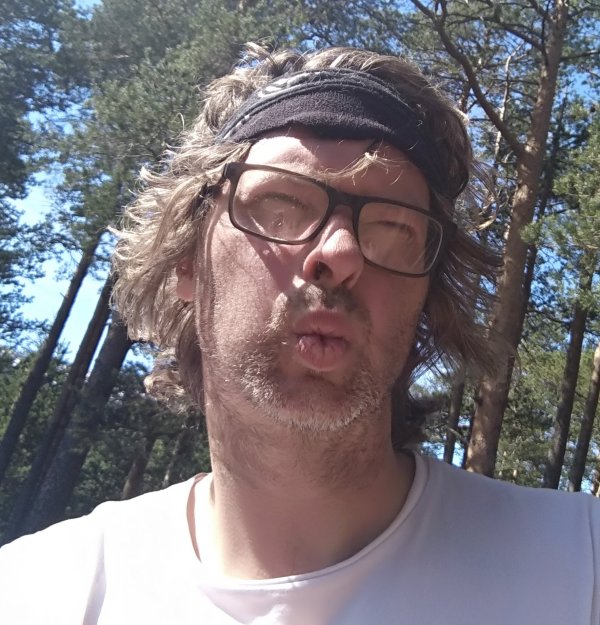 This sporty outfit can be used in ALL situations and ALL locations. AND not least, it also works well in most POSES (postures) that you can clearly see below, where I stand on only one leg.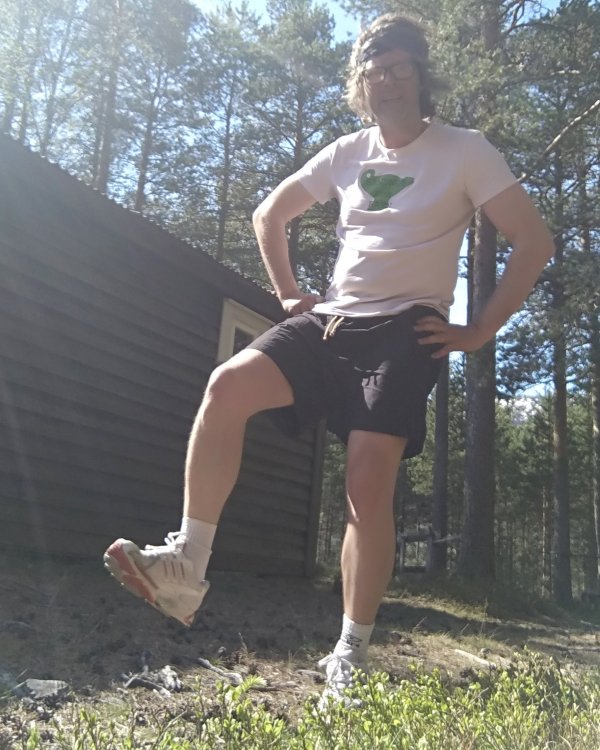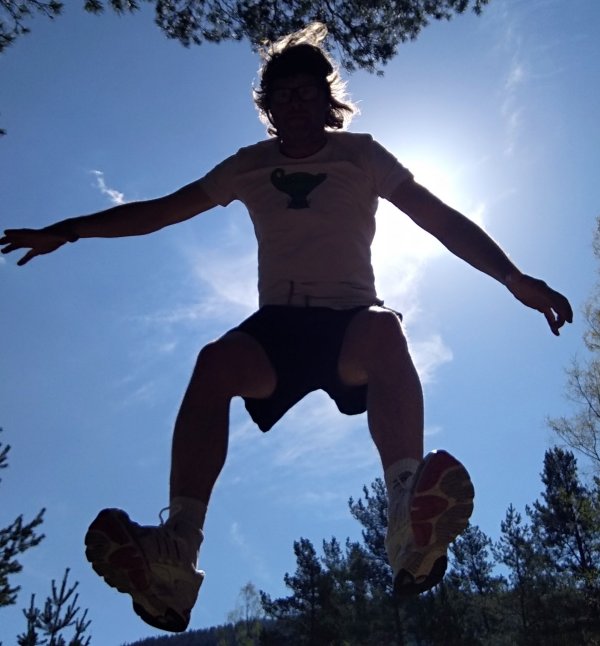 The outfit also works well if you suddenly decide to jump into the air.
A FABULOUS EDGY and FIERCE fashion spring is wished upon all my readers :-)